INTRODUCTION
In these times of globalization GLOBAL LANGUAGE TRAINING, a worldwide leader in the field of TEFL/TESOL and specialist certifications such as teaching online is here to provide you with the tools to succeed in the digital era.
We can do this by providing an accurate overview of your options teaching English online.
Our TEFL/TESOL courses will provide you with a qualification that will enable you to teach English online and then teach English overseas.
Global Language Training has been working actively with partners, alumni, recruiters, online teaching companies, and others involved in the field of TEFL/TESOL to develop the best training options in the market.
Global demand for English language education online is in high demand for teachers and will continue to grow. Now is the perfect time to gain new skills and enhance your resume.
WHAT IS TEACHING ENGLISH ONLINE?
Teaching English online is teaching English to people around the world over the Internet through the use of a computer and a webcam. Students can learn one-on-one or in a small group and the cost is usually relatively cheaper when compared to an in-class course. Both students and teachers can set their schedules and the teacher can teach from whatever location is convenient to them.

Having our TEFL/TESOL and Teaching Online certifications, a computer, a headset and a good internet connection will get you started, right from the comfort of your own home. These are just some of the many reasons there is an absolute boom in flexible online English tutoring and teaching services right now and why you should jump at the opportunity and get certified with Global Language Training.
WHAT ARE THE ADVANTAGES

OF TEACHING ENGLISH ONLINE?
Online EFL teaching a great way to boost your income, also a great supplement income. You can easily teach English online while still working your 9-5 job.
It's a great experience that will be fruitful to you as a teaching professional both in terms of communication with international students and in terms of building a solid foundation for your EFL resume.
By teaching English online, you are ultimately able to be your own boss and control your working hours so that they can fit your schedule.

A Flexible Working Schedule

Teaching English online is extremely beneficial, and it is especially easy to get started. You will need a PC or MAC with high speed and reliable internet.

You can expand your technological knowledge base. Professionals who teach English online, or any other subject for that matter, can enhance and put into practice their technology skills.

Teaching English online gives you the freedom to work from home, which means that you no longer have to spend the time and money that you normally would on your commute to a teaching campus.

Teaching English online gives you that freedom of location; you can be anywhere that you wish, and still be able to teach English virtually.
It's extremely efficient. Teaching English online will offer an instructor a lot more options than teaching on a teaching campus would, concerning the students' engagement in instructional activities.
Opportunity for Global Networking

You can become exposed to a whole new community of online teaching professionals that you would not be able to find or reach out to if you are working on a specific teaching campus. It's almost like traveling and meeting people internationally, but without having to leave the comforts of your own home!
WHAT ARE THE REQUIREMENTS

FOR TEACHING ENGLISH ONLINE?
Companies offering online teaching opportunities generally ask for the following as prerequisites:
Native or near-native English-speaking skills

Reliable Internet connection, webcam, and mic

A work-space without loud noises or interruptions

A university degree – though this isn't standard

At least a 120-hour TEFL/TESOL certification + Teaching English Online Specialist course

Good communicator, enthusiastic and energetic with students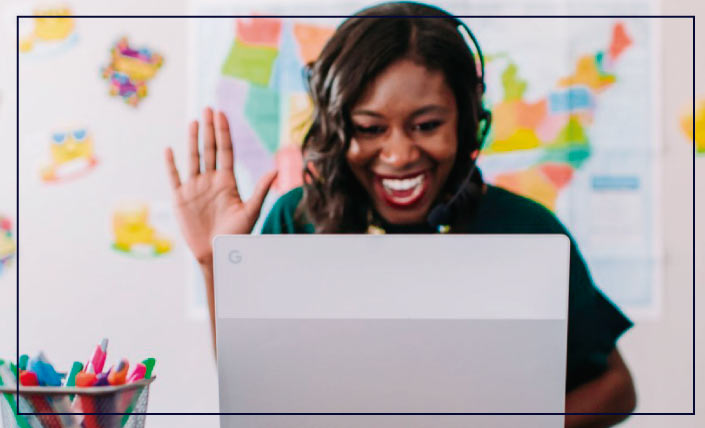 You can expect to make $10 to $25 per hour. Some companies pay per minute, while others pay per hour. They'll often ask you to commit to a certain number of hours each week.

There are also benefits built into many platforms, such as paying for your time in cases where the student cancels. You can receive the money via Paypal or direct bank deposit – again, it depends on the company. All the companies on our list ask for some sort of requirement from you, the teacher.
As part of our teaching online specialist course we can show you how to get started, how to teach independently if you prefer that option and we will provide you with a comprehensive list of teaching online resources, a complete list and contact information of online teaching companies and much more.
HOW DO I GET STARTED?
Be Fluent in the English Language
This is the basic requirement to become an online English teacher, and many learners might prefer native speakers too. If you have an excellent knowledge of reading, writing, speaking and listening you can probably start your career as an online English teacher without necessarily getting a specialized English language degree.
Get the Right Hardware and an Internet Connection
You need to make sure that you have all the hardware you need to teach online and an internet connection, which includes:
A computer: A laptop or desktop both work.
Webcam: If you do not have an in-built webcam, then get a good quality external webcam.
Students studying a language pick up a lot from body language, so they need to be able to see you.
A headset with a microphone: So your students can hear you clearly too.
Broad band of at least 20 Megabytes per second.
Create a CV/Resume and an Online Profile
Like you would for any job, you should create a resume that highlights your teaching, tutoring, coaching and mentoring experiences. Moreover, it is a good idea to create an online profile such as a Facebook page, LinkedIn profile or a website so your students can learn more about you and your ability to teach.
Browse & Apply for Jobs/Students
This is the most important step. To become an online teacher, you need to find teaching jobs and/or students. The internet is full of job boards and online job markets; however, the trick is to find the most reliable and promising opportunities that will not only help you find students, but guarantee payment.
To get started, get certified! it's important if you want to build a successful online English teaching career. You can go to www.globaltefl.uk.com where you will find our TEFL/TESOL certification courses as well as our Teaching Online Specialist Course.
Install the Right Software
Online classes work best when you can have a video chat with your students. One of the best and most widely used apps for this purpose is Skype and Zoom. You can install the software and then search for tutorials on how to teach English online via Skype or Zoom to conduct your lessons online. Or, you could work through an online English teaching company, and they can provide the teaching platform, lesson plans, and manage clients and payments, too. Most definitely, one of the most important steps in figuring out how to start teaching English online is to have the right software and hardware.
It's only fun to make money if you have a way to get the money! PayPal is one of the most used and trusted methods of online payments. Both independent and online language school teachers mostly get paid through it. Consider setting up your account before you can you to look for clients.
You can get started teaching English online right away once certified and properly equipped! Schedule that first class, open your webcam, and get ready to make amazing connections!
WHAT IS THE GLOBAL LANGUAGE TRAINING

40 HOUR TEACHING ONLINE COURSE?
Global Language Training's Teaching Online Specialist Certificate will provide you with the tools and knowledge needed to work in the field of online education, in a world where learners are becoming more receptive to online interactive learning, and where e-learning represents a paradigm shift in delivering and acquiring knowledge.
This course will prepare you for online teaching, or sharpen your skills if you are already teaching online. You will learn to make the best use of technology such as mobile apps and video conferencing within the learning environment as well as how to design, implement, assess and evaluate curriculum content and appropriate teaching methodology for the online classroom.
Our course includes:
Learning Management Systems Effectiveness

Cognitive Theory of Multimedia Learning

Teach Attitudes and the Benefits of New Technology in Learning

Strategies, equipment, and skills in online courses

Advantages of chat rooms in E-Learning

Purpose of Electronic Material and Practical Steps to Create an Online Course

WHAT ARE THE ADVANTAGES

OF ONLINE LEARNING?
Online Learning Accommodates Everyone's Needs

The digital revolution has led to remarkable changes in how the content is accessed, consumed, discussed, and shared. Online educational courses can be taken up by office goers and housewives too, at the time that suits them.

E-Learning enables educators to get a higher degree of coverage to communicate the message consistently for their target audience.

Lectures Can Be Taken Any Number of Times

The digital revolution has led to remarkable changes in how the content is accessed, consumed, discussed, and shared. Online educational courses can be taken up by office goers and housewives too, at the time that suits them.

Quick Delivery of Lessons

E-Learning is a way to provide quick delivery of lessons. As compared to the traditional classroom teaching method, this mode has relatively quick delivery cycles.

E-Learning makes it easy to grasp the content and digest it.
E-Learning helps in creating and communicating new training, policies, concepts, and ideas.
Offers Access to Updated Content

A prime benefit of learning online is that it makes sure that you are in synchronization with modern learners.
HOW CAN YOU TEACH ENGLISH ONLINE WHEN
YOU DON'T SPEAK THEIR LANGUAGE?
Global Language Training's Teaching Online Pretty much all teachers will encounter students whose language they don't speak. Here are some tips for teaching English that will come in handy as you help them assimilate into your online course:
Pictures and other visual aids are extremely helpful because your students do not have the same reference points as native speakers. The more pictures, diagrams, PowerPoint slideshows and videos you can use to connect concepts to words, the better the students will do. You can use the screen share function available on most platforms like Skype or Zoom.

Remember to keep the pictures age-appropriate. An elementary student will appreciate cute cartoon images, but an adult may prefer pictures of adults.

Avoid complexity as you begin teaching students English as a foreign language. Start with texts that feature basic sentence structure, word order, and verb tenses, with few irregular verbs. Use simple vocabulary and do not progress to more complex rules of grammar until the students grasp the basics.

Your students may experience poor lecture comprehension. That means you need to vary your teaching structure to combine short lectures with lots of interaction and lots of online activities.

Make the best use of oral communication

One of the best tips for teaching English is to rely heavily on oral communication. The more you get your students talking to you and each other, in English, the better their overall comprehension will be.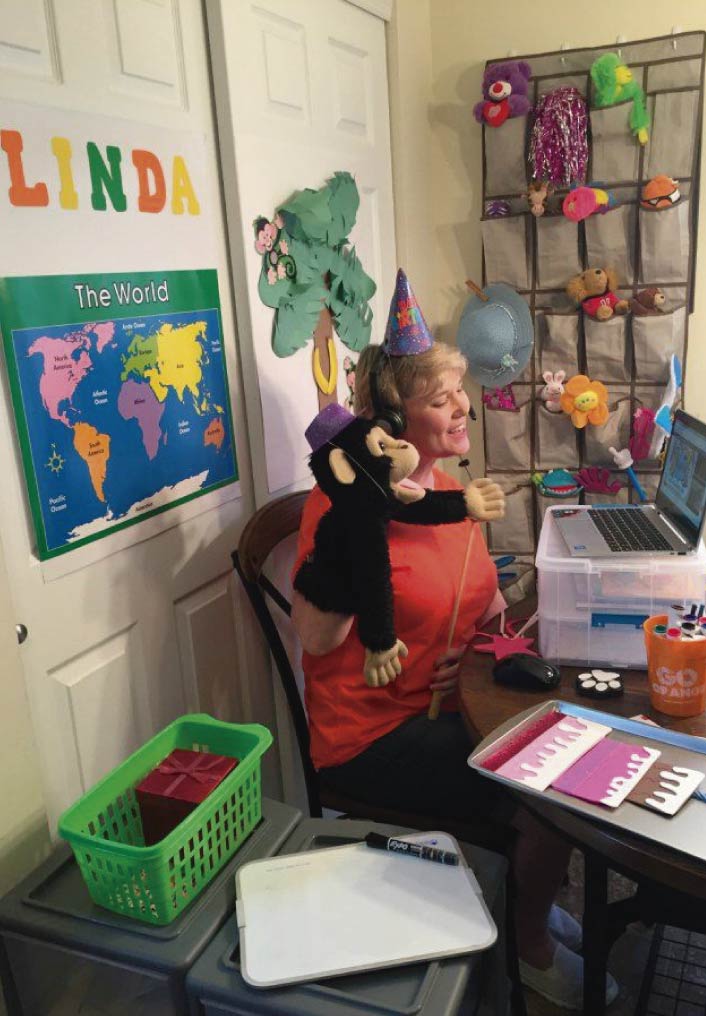 WHICH ARE THE COUNTRIES WHERE ONLINE ENGLISH
CLASSES ARE ON HIGH DEMAND?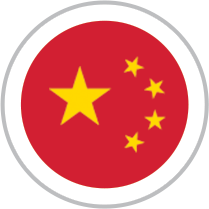 CHINA
Strong English-speaking skills are a necessity in China. That's why the country is home to the highest number of English language learners on the planet, with over 300 million people currently learning English both online and in person.
SOUTH KOREA
There's a huge demand for native English-speaking teachers in South Korea. The demand for online English teachers is expanding almost as quickly here as it is in China. Parents, in particular, are keen for their children to take after-school English classes.
JAPAN
Many companies in Japan also look for a successful TOEIC score on their applicants' resumes, meaning the demand for English language lessons online is sky-high among adults and young adults. In addition to studying English to further their careers, many Japanese people study English as a hobby.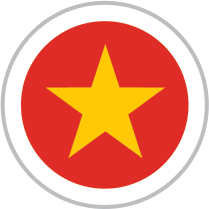 VIETNAM
The desire to learn English there is due in part to the youth's fascination with the culture of the English-speaking world. It's not uncommon for Vietnamese songwriters to include English lyrics in their songs. The popularity of English learning in Vietnam is good news for online English teachers looking for remote teaching opportunities.
TAIWAN
In Taiwan, many parents see learning the English language as the key to opening doors for their children to study abroad and work internationally. Additionally, Taiwan's Southbound policy and close links with the United States are both strong motivators for Taiwanese citizens to improve their English proficiency.
USA & CANADA
There are high numbers of English language learners in countries where English is the official language, too. Immigration brings people of all different nationalities to North America, most of whom are eager to improve their English skills to integrate fully into life in the US and Canada.
HOW ARE TEACHING ENGLISH
ONLINE ENVIRONMENTS?
Many factors make up Teaching English Online Environments. The most important are:
Very likely you'll be teaching students online from all over the world and the majority are Chinese students, as students from China consist of the highest number of online ESL students. As a result, you'll need to put in the effort to learn your students' background to understand their learning motivation and hurdle and leverage the effective teaching methods to bridge the gap of language differences to become an effective teacher.
General or conversational: Learning simple pronunciation, young children, etc. Teaching children requires greater patient and attention in detail because you know, you're dealing with children.
College entrance exam prep: GEP, SAT, GMAT, GRE, TOEFL.
Business English: Teaching adult is usually simpler than children, adult lessons tend to be focusing on conversational skills and ones dedicate the effort learning English often has a clear goal of achievement.
Depending on where you and your students are located, you're very likely to encounter time zone differences if you teach online. Depending on the company you work for, but the majority of online students are based outside of English-speaking countries, especially in China and various countries in Asia.
Online English learning students range from 4 years old to sophisticated business professionals
The majority of the online ESL class will be focusing on teaching young children age 5-12.
Companies often pay you via Payoneer, bank wiring/transfer, or Paypal. Note that those financial services take a fair amount of fees out of your salary, some more than others, $15 per bank wiring, 4% of transaction fee on PayPal, or fixed $2 per transaction on Payoneer. Some companies withhold the income tax. Another loss from the conversion of local currency to USD or other currencies. This something else for you to look out for and understand when you venture into the world of online teaching.
Class Schedule Flexibility:

A fixed class schedule with recurring students: Which means you'll need to dedicate some hours to the same recurring classes each week.
A flexible class schedule with non-recurring students: You might get new students or the same students who book your class again.
Flexible hours without weekly hour commitment: This is more spontaneous; you can open up your class whenever you're available.
The hourly rate for teaching online typically ranges from USD $15 – 25 per hour depending on your qualifications and companies' focusing audience, some can get as high as $40 – $60+ per hour. In some cases and some countries, it may be USD $4 or $5 per hour.
Range from one-on-one, 2, 4, 10, or even 40 if you land a job teaching public school, where you'll be projected on a large screen!
WHAT ARE THE ACCOUNTING ASPECTS OF TEACHING ONLINE?
The most common aspects are:
Individual Income Tax as an Independent Contractor: Online English teacher is typically independent contractors hired by the company instead of a full-time employee. Therefore, you will be responsible for your income taxes. Many do not deduct and withhold taxes from the teachers' monthly payment, but some do.
For US citizens and tax-payers, all income of more than USD 600 per year is reported directly to the IRS via the 1099s form. Legal & Employment Contract:

The employment contract duration usually lasts from 6 months to one year.
Teaching position usually hired as an independent and individual part-time contractor.
WHAT ARE SOME COMPANIES WHERE YOU CAN TEACH ENGLISH ONLINE?
Although there is a huge list of companies out there looking for educators to teach English online, some of the best ones are:

iTutorGroup, also known as TutorABC and VIPABC, is from Taiwan, which has been around since 1998. The base pay rate is significantly more favorable to teachers from the US/UK/Canada. If you are with them for long enough and live in certain countries you can make over $20 an hour, but the rest are relatively low pay, which can be $8–11 per hour. In the past teachers have been able to make up to $30 per hour, but that does not seem to be as common as it used to be. The class range from individual to small groups of up to six students. They provide extremely easy to use materials. You can teach children and/or adult business professionals. iTutorGroup has branches like iTutor, TutorABC, VIPJr, VIPABC, TutorJr, TutorMing (teach Chinese). Global TEFL is an official TEFL training partner for iTutor Group.

Whales English (formally Sprout). They are currently seeking teachers from the US, Canada and the UK with a neutral accent. You must have a bachelor's degree or above and a TEFL, TESOL or other teaching certificate. You will be teaching during typically Chinese peak hours of 6-9 PM Beijing time along with hours during the day and night on the weekends. Classes are group lessons of 2–3 students aged 5–15. There are consistent hours for regular teachers. Each lesson is 50 minutes long with an above-average pay rate of $18-$25 per session. Some well qualified and advanced teachers reach $30+ per hour.
Teachers who teach English online with VIPKID consistently mention that you have a flexible schedule, and great materials to work with, which are continually upgraded. Note that VIPKID does require a college degree.

Teachers mention that SayABC books your classes for you, and offers a fairly consistent schedule. Teachers mention that SayABC offers some of the highest rates for teaching English online, as they pay up to $28 for a 40-minute lesson.

Teachers who work for Alo7 mention an excellent support team. Teachers also mention having great training with Alo7, which includes a demonstration lesson for each type of class that's available.

PalFish is an app that allows teachers to set their hourly rates, which many teachers find quite flexible.

Landi is another great company for teaching English online to students in China. Teachers note that Landi pays on time and has an online chat for notifications, plus a help desk team for troubleshooting or computer-related issues. Teachers for Landi also have mentioned that the hiring process is rather quick.
Teachers mention that SayABC books your classes for you, and offers a fairly consistent schedule. Teachers mention that SayABC offers some of the highest rates for teaching English online, as they pay up to $28 for a 40-minute lesson.
31abc is relatively small compared to many out there, but they take care of their teachers by maximizing their teaching hours with a fixed schedule and the same recurring students. They only hire native English speakers. 31abc accepts non-degree holders if you have extensive teaching experience. Having a TEFL, TESOL or TESL certificates along with teaching experience with kids is a plus.

Teachers cite that teaching online English with Dada includes a very fast onboarding process, which means you can start teaching quite quickly. Teachers also mention that they love DaDa's platform. Additionally, Dada recently amended their leave policy to allow for more flexibility for teachers, as long as they request leave at least 24 hours in advance.
You can also go to Teaching Online List where you will find a complete list of over 150 online English teaching companies.
CAN I TEACH ENGLISH ONLINE IF I AM A NON-NATIVE SPEAKER?
Yes, you can. There are several companies that hire non-native speakers to teach English online. With this industry growing at such a rapid pace, new online teaching platforms are popping up every other week - including ones that don't require you to be a native English speaker!

Here are 7 that allow you to do so:
TOPICA Native
Fluentbe
First Future
Italki
Bibo Global Opportunity
Learnlight
Preply
* Please note Global TEFL does not have affiliations with any of these companies nor have we vetted them for legitimacy and quality.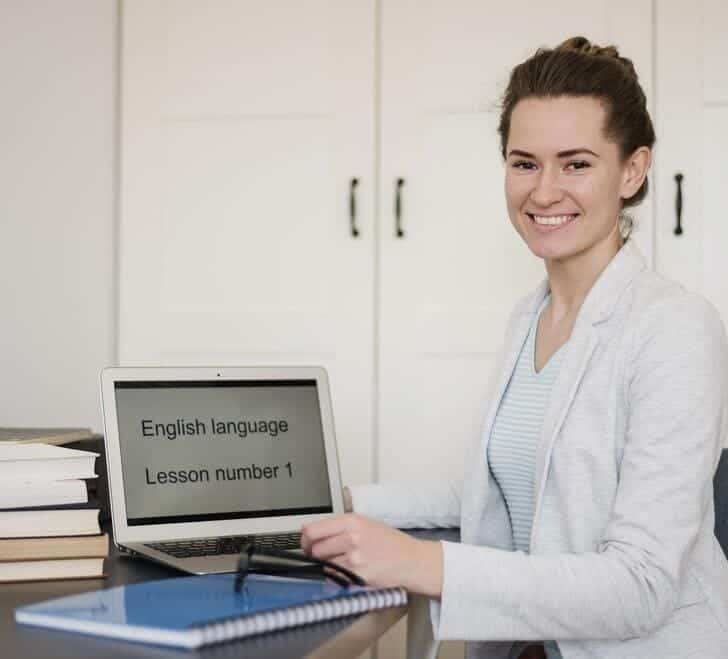 WHAT IS THE MUST-HAVE TECHNOLOGY FOR TEACHING ONLINE?
For most online ESL companies, having a relatively new desktop or laptop computer will be sufficient for online teaching. Some companies will allow you to teach from an iPad while others might even let you teach from your smartphone. No matter which device you're using, make sure you've updated your operating system.
When the power goes out. A storm comes through and rattles the internet connection, or your router just stops working for no apparent reason, you'll be so thankful you have a backup internet source. Make sure you have a plan that allows you to enable a hotspot and a few gigs of data available. In general, you can teach about ten, 25-minute video classes on 1GB of data.
If possible, you'll want to make sure you have an internet connection of at least 20 megabytes per second (Mbps) for teaching online. This is recommended by most online teaching companies. Teaching at slower speeds can be stressful, so aim to teach with 20 Mbps of internet speed if possible.
Ethernet Cord and Adapter

An ethernet cord will allow you to connect directly to your router and reduces the risk of internet connectivity issues. It's important to note that some newer laptops don't have a designated ethernet port. If this is the case for your laptop, you'll need to purchase an adapter to plug in your ethernet cord.
Most modern computers have a built-in HD camera that will work just fine for your online English classes. If you're using an older computer or a desktop without a built-in camera, you'll need to buy an HD External camera so your students can see your face and teaching resources — in focus.
All online teaching jobs will require some kind of headset with a microphone attachment. This is because teaching without one can cause a weird echo sound for you or your students. This is distracting and should be avoided.
WHAT ARE THE MOST POPULAR PLATFORMS YOU CAN USE TO TEACH ONLINE?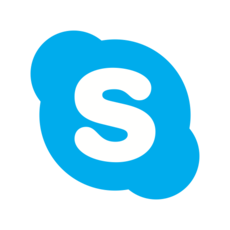 Skype is the most used option when it comes to facilitating one-to-one lessons, and is the main advantage of using Skype as most of your potential students will either have it or will have heard of it. There are two versions: free and premium.
With the free version you can:
Call anyone who as a Skype account.
Send instant and video messages.
Take part in group calls.
Share your screen and sounds.
Call recording.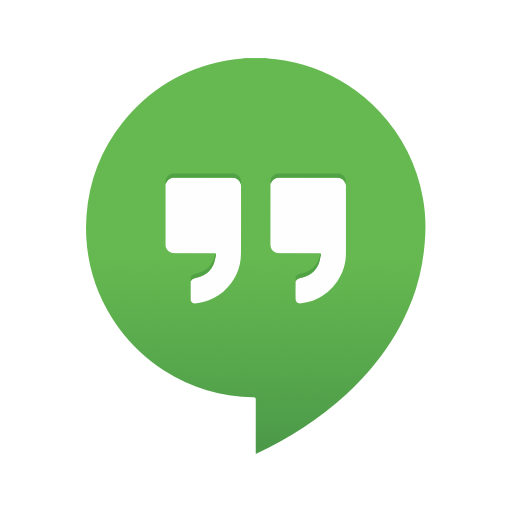 Not to be confused with Google Hangouts on Air, Google Hangouts is similar to Skype, but is much more fun to use, has no premium version, and has many more features.
Here is what you can do with Google Hangouts (all for free):
Call anyone with a Google account.
Use your webcam for video calls.
Chat using the chatbox.
Share your screen.
Embed Youtube videos.
Use a whiteboard (through an application called Cacoo).
Record the hangout.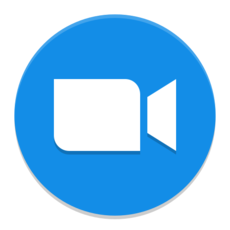 Zoom Video Communications is an American remote conferencing services company headquartered in San Jose, California. It provides a remote conferencing service that combines video conferencing, online meetings, chat, and mobile collaboration.
With the free version you can:
Host HD video and audio lessons.
Host group lessons (40-minute max).
Share your screen.
Embed videos (and play the audio from the video).
Have private and group chats.
Schedule and have recurring lessons.
Kick people out of the meeting.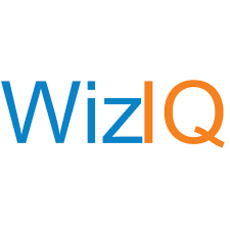 WizIQ is a cloud-based education platform to access teaching and training modules through smartphones and laptops.
Here is what you can do with WizIQ:
Upload course content so that only those in the course can access them.
Give live lessons that are automatically recorded, and can be download.
Give assignments within the course; your students can submit them, and then you can give feedback privately.
Set multiple-choice tests.
CAN GLOBAL LANGUAGE TRAINING HELP ME FIND A JOB TEACHING ENGLISH ONLINE?
We provide free Lifetime job placement: Your ability to speak English is a commodity in every corner of the world. There is a shortage of qualified online teachers and therefore hundreds of vacancies exist. Once you complete one of our courses our Jobs Department will assist you in finding a job abroad. We will also provide information on how to write your TEFL CV, TEFL Job interviewing techniques, work visa, country information and much more. You can also join us on social media for live up-to-date jobs.
HOW DO I GET STARTED?
To start your training with us, simply go to www.globaltefl.uk.com. Then, go to our Courses and Fees section to book your course today and start a new life experience.
+100K +
Students have taken our courses and are teaching around the world.
All our TEFL/ TESOL courses are
Internationally
Accepted & Accredited